Just don't give up trying to do what you really want to do. Where there is love and inspiration, I don't think you can go wrong. ~Ella Fitzgerald~
On a Mission

Welcome, and thank you for visiting the Jazz Legacy Foundation website! With your help, it is our mission to transform lives through charitable support by way of educational scholarships, creative arts, leadership development, mentoring, workshops, and community partnerships; all with the aspirations of enhancing the appreciation and preservation of the Art of Jazz, America's only true original art form. Please feel free to explore our website! We hope that you will join us on this journey and support our mission.
Music education gets a boost through major concerts.

Music education gets a boost through major concerts. Greater24 Studios | Cover Story | Jazz Legacy FoundationOverview: In this episode we featured the Jazz Legacy Foundation (jazzlegacyfoundation.com) for their creative approach in supporting music education for today's youth through developing major jazz concerts. #greater24 #jazzlegacyfoundation #jazz We would also like to thank the supporters of Greater24 for making this possible.• Jared The Gallery of Jewelry• Chesapeake Portsmouth-Broadcasting• City of Elizabeth City• City of Norfolk• PAOB• Binchmark Project Development• Melissa Hayden• Donald Hart• Carolyn Wilkerson• Kisha Kelly• Melody Agbisit• Andrea Betton• Frankie's Place For • Donald Hart• Ingrid Jasmin Hare• Constanza Camacho• Firehouse Subs• Spartyka Fight League • Spartyka Foundation • Susan G. Komen Tidewater• The Boardroom• Young Life Capernaum Hampton Roads-Greater24 | Positive Goes GlobalGreater24 = The first positive news, media and information platform fusing professional media, outreach and campaign development to impact communities locally and abroad.Mobile & PC | Greater24.comReport Positive News | PositiveNews@Greater24.comDownload Greater24 Mobile AppApple Mobile App Download | www.tinyurl.com/pqf9722Android Mobile App Download | www.tinyurl.com/nwrvpnl

Posted by Greater24 on Tuesday, June 2, 2015
How important is Jazz & Music Education?
​Check out the interviews below!
---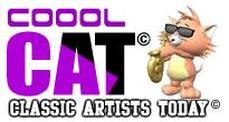 What do the Artists have to say about the importance of music education?
Check it out with these great interviews conducted and produced by
Ray White of Coool CAT syndicated radio.

---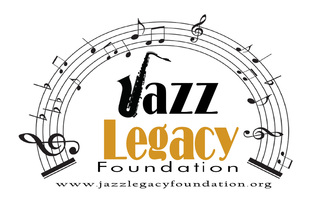 Board of Directors


Alvin E. Keels-Insurance Agent/Owner
Kim Waters -Jazz Artist/Educator
Dr. Lisa Wallace-Davis-Optometrist/Owner
Cynthia Melton-Real Estate / Interior Designer
Clarence Harris, CPA




Staff


Alvin E Keels-President / CEO
Jerilyn Horne-Executive Director
Derrick Davis-Vice President
Artist Coordinators:
Cheryl Wilkerson
​ Michelle Armstead
Derrick English
Consultants:
Debra Banks, MBA
Education Committee:
Cynthia Melton
Clarence Harris, CPA